steel: the Face of Premium Gaming Brand Razer
steel: the Face of Premium Gaming Brand Razer
2022-11-23
steel: the Face of Premium Gaming Brand Razer, the Story of a Unique Ambassadorship Deal

--
We are happy to share that Razer will be opening a new store in Los Angeles on December 3rd alongside steel! Make sure to join from 10 AM to 8 PM PST, where steel, Razer's newest ambassador, will be meeting with fans. Read on to learn how and why steel became the latest face of the premium gaming peripheral brand.
--
In May, Josh 'steel' Nissan announced he had partnered with Razer, becoming a Razer Ambassador in a deal facilitated by Prodigy Agency.
As an Ambassador, steel promotes Razer's range of products focused on quality and performance in game - including mice, keyboards, headphones, and chairs - using their products while streaming to his fans and having a top level experience in tournaments.

steel has continued to break boundaries and defy expectations throughout his esports career. He began his career in Counter-Strike: Source and has been an esports athlete for over a decade. Now 32 years old, steel has continued to compete at the highest levels, most recently for T1 in VALORANT. In July, steel shared that his 'way of winning is unique' as he is 'one of a few players that are 30+ years old in esports that's still competing'.
Prodigy Agency's diverse team, featuring experience from both physical sports and esports, continues to enable deals such as this. The agency's expertise and knowledge has resulted in a track history of continued success in building partnerships between players and brands! As steel mentions, there are plenty of younger esports athletes, such as fellow Prodigies zekken (17 years old) or Alfajer (17 years old). Despite this, Razer opted for steel's experience, which is an invaluable asset in what is still a young and developing industry.
--
We are able to create high-end tailor made partnerships compared to classic sponsorship approaches with leagues or clubs. Matching the right player to the right brand is our core expertise, it's creating authentic experiences for the fans as well.
Guilhem Causse, Head of Sales & Partnerships at Prodigy.
--
At the start of August, steel launched the "In The Eyes of a Pro" content series alongside Razer, utilizing this experience to explain the decision making behind teams at the top level of VALORANT. With years of FPS experience under his belt, steel understands the fundamental concepts of titles such as VALORANT and Counter-Strike to an immense degree and can make these often complex ideas accessible and informative for his fanbase who naturally vary in skill and understanding. In the most recent episode, he explores the conditions which allow players to achieve round wins in VALORANT!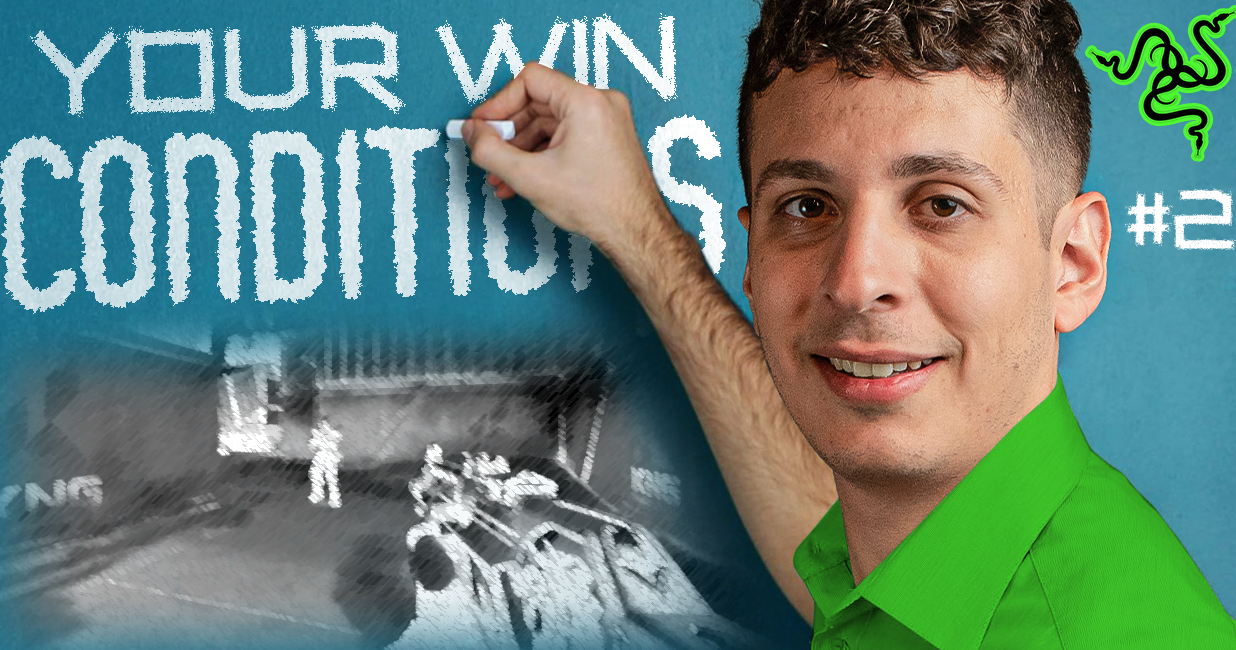 'Winning is constantly learning and bettering yourself and being able to celebrate what you've accomplished' - steel is right, and he certainly has a lot to celebrate. He is a respected figure within the FPS community and a source of knowledge that has proved invaluable for the next generation of North American players in both Counter-Strike and VALORANT. We are excited to see where he goes next following the beginning of his journey as a Razer Ambassador, and we are proud to represent him as one of our Prodigies!
Make sure to catch steel at Razer's new store launch in Los Angeles on December 3rd (10 AM to 8 PM PST)!
Our mission
See what we do